Yoga & Wellness Retreat:
Root and Rise in the Dominican Republic
Join us for an exciting, fun-filled, rejuvenating, and family-friendly Retreat and Adventure to the beautiful Dominican Republic. Build your own schedule, play with wild abandon, and create connections with old and new friends as we exit our quarantine cocoons and begin exploring again. 
Feb. 19, 2022 – Feb. 26, 2022
The island atmosphere is down-to-earth and unpretentious.  Without frills but with all the amenities for your comfort.  All of the bungalows are open-air and instead of air-conditioners, the bungalows have ceiling fans and screened windows allowing the fresh ocean breeze in making the bungalows the perfect place to fall asleep to the calming sound of the sea.
Want to learn more about Natura Cabana? Visit their website here
Play. Laugh. Connect. Rejuvenate
You will travel with us to the Dominican Republic which is the second largest and most diverse Caribbean country, situated just two hours south of Miami, less than four hours from New York, and eight hours from most European cities. Known for its warm and hospitable people, the Dominican Republic is a destination like no other, a lush tropical paradise boasting astounding nature, hundreds of miles of some of the world's top beaches, a variety of sports, live music, entertainment, intriguing history, and rich culture.
Leisurely pass from daily yoga, meditation, and wellness classes, beach volleyball, kayaking, and reading in beachside hammocks for hours on end. Our island retreat center is located on the beach where you can relax and enjoy the natural beauty surrounding you.
We'll be staying on the shore of a hidden beach in Cabarete at
Natura Cabana Boutique Hotel & Spa
. The property consists of 12 bungalows and its own two restaurants, spa, and yoga temple. Each bungalow stands out for its individualistic architecture and décor, giving a unique experience to every guest. Designs include traditional palm thatched roofs and richly decorated interiors using wood, shells, and different stones.
$200 OFF if you register with deposit by December 15!!

Regular Price (after Dec. 15)
*$2,795 (queen bed in a shared room)
*$2,495 (twin bed in a shared room)
*$2,295 (twin bed in a shared living area)
*$4,695 (king/queen bed in private bungalow)
*$3,995 (king/queen bed in a private room/ shared bungalow)
Family Pricing (3 or more family members)
*$5,195 – $10,495 (inquire for details)
Reserve your spot with a 25% deposit
Email Jess at [email protected] for more information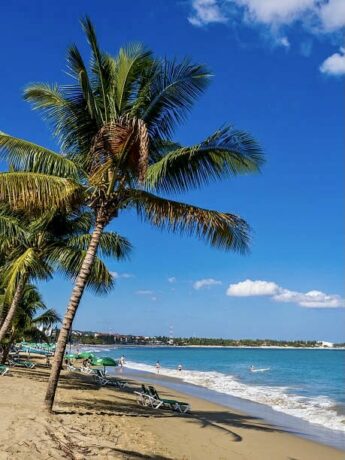 Cost is inclusive of the following: 
7 nights accommodation at Natura Cabana Boutique Hotel and Spa
Breakfast and Dinner each day
Coffee, Assorted Tea, Juice, Water available from 6am to close
Mid-morning snacks of fresh fruit and cookies
Round trip vehicle transfer from/to Puerta Plata International airport, Dominican Republic
Yoga Shala deck and daily yoga, meditation, and wellness classes with Hawah, Jess, and Manny
Day trip to the incredible 27 Charcos of Damajagua – waterfalls beyond waterfalls!
Applicable taxes and service charges
Free Child care is included during classes and workshops (twice daily)
Round-trip airfare is not included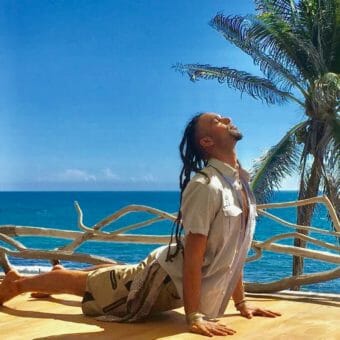 Hawah Kasat
Retreat Teacher
Hawah Kasat has dedicated his life to teaching about solutions to violence and ways to peace, and has traveled to over 42 countries to facilitate interactive workshops, dialogues, perform poetry, and teach yoga. In the year 2000, he co-founded "One Common Unity," a non-profit that inspires a culture of non-violence through arts, music, and education. Hawah has authored 4 books, produced 3 documentary films, 2 musical CDs, and is the creator/ editor of "The Poetry of Yoga" book anthology that features Grammy award winning musicians and master yoga teachers. Hawah has been teaching yoga for nearly 20 years and has led yoga, wellness, and culture retreats around the world to places like Bali, Nepal, Iceland, and Peru.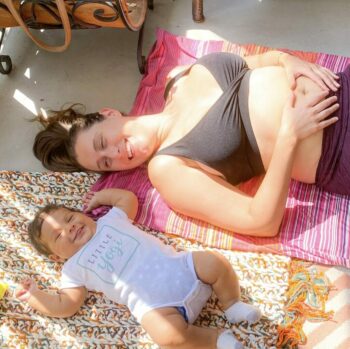 Jess Gruber
Retreat Teacher
Jess is a certified yoga therapist with an MS in Yoga Therapy and a specialization in female reproductive and pelvic health. Her clients include those who want to have a better period, are trying to conceive, pregnant or postpartum and looking for support for their "new" body and matrescence (transition into motherhood), experiencing pelvic pain or incontinence, have a mood disorder, and are looking for body-based support. When she is not yoga-ing, Jess enjoys playing with her son, enjoying time in nature, traveling with her adventurous partner, and snuggling up with a good book.   
Emanuel 'Manny' Salazar
Retreat Teacher
Emanuel 'Manny' Salazar is a 24 year veteran and social worker specializing in working with survivors of trauma. When Manny was transitioning into civilian life after military deployment he discovered the life-changing power of yoga and mindfulness as a healing modality for trauma. He currently works with One Common Unity and DC public schools advising educators how to implement trauma-informed strategies and cultural competence into their classrooms and school culture. Manny views healing as a collective effort, reframing culture as a central feature in well-being.