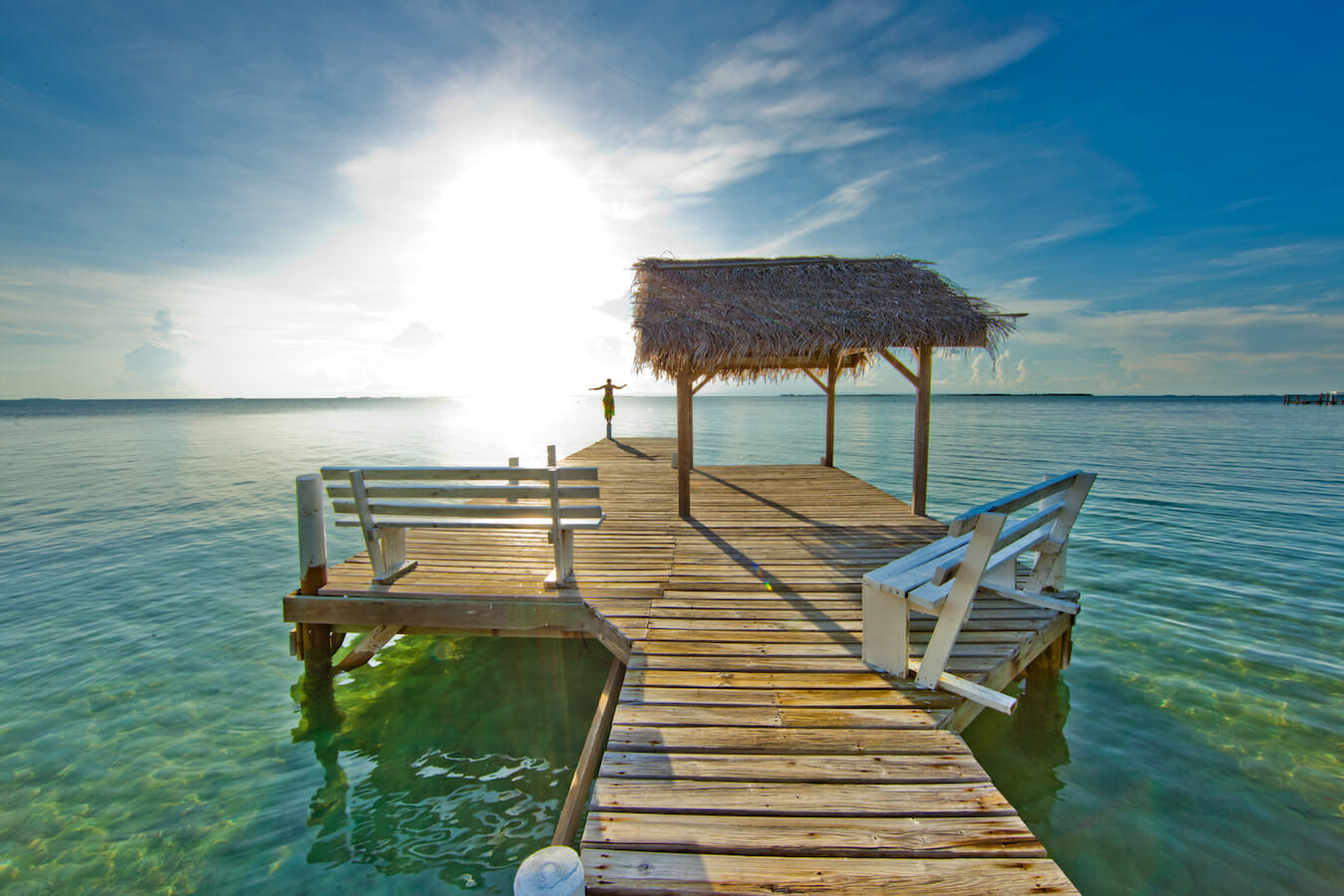 The island atmosphere is down-to-earth and unpretentious.  Without frills (there are no cars or vehicles on the island) but with all the amenities for your comfort. No need to dress up for dinner, carry around your wallet, wear shoes, or even use your alarm clock!
Play. Laugh. Connect. Rejuvenate
You will travel with us to South Water Caye – an idyllic island 15 acres in size, and one of the few islands off Belize that sit right atop the barrier reef! Leisurely pass from daily yoga, snorkeling, beach volleyball, kayaking, and reading in beachside hammocks for hours on end. Our island retreat center is located on the beach and just a few strokes away is world class snorkeling amongst coral and brightly colored fish. Relax and enjoy the natural beauty surrounding you:
Catching the cool trade winds and with verandas positioned to see sunrise and sunset, our comfortable Belizean styled wooden cottages are named after resident bird species.
Spacious rooms overlooking the reef crest in the main lodge are perfect for family and small groups.
Meals come with generous portions of local dishes and are served on our outdoor deck with light snacks and fruit juices always available.
Cold juices, hot drinks, local beer, wine and a full stocked bar are our bartender's tools to fix your tropical delight!
Hammocks and lounge chairs await on your porch, on the beach and scattered throughout the property – "Hammock testing is an activity!"
Snorkel from the beach (try our guided night snorkel!), take an island hopping boat tour, scuba-dive, sunbathe, kayak, or do nothing at all.
Daily Yoga and Meditation classes to inspire your body and rejuvenate your spirit.
$300 OFF if you register with deposit by September 15!!
Regular Price (after Sept. 15)
*$1,995 (shared double room)
*$2,395 (single room)
*$3,900 (couple's price – shared single, Queen bed)
*1,595 (camping and tent option) 
Cost is inclusive of the following: 
6 nights accommodation at Pelican's Island Paradise, South Water Caye
Breakfast, Lunch, Dinner
Coffee, Assorted Tea, Juice, Water available from 6am to close
Mid-morning snack of fresh baked home made cookies
Round trip vehicle transfer from/to Belize International airport/ Pelican Beach, Dangriga
Round trip boat transfer from/ to Pelican Beach, Dangriga/ Pelican's Island Paradise, South Water Caye
Half day guided boat snorkel side trip to various sites within marine reserve
Marine reserve fee
Heavenly Bliss yoga deck and daily classes with HawaH
Kayak and paddle board use
Snorkel gear use
Applicable taxes and service charges
Round-trip airfare is not included
[wp_social_sharing social_options='facebook,twitter' twitter_username='everlutionary' facebook_text='Share' twitter_text='Tweet' icon_order='f,t' show_icons='0′ before_button_text=" text_position=" social_image="]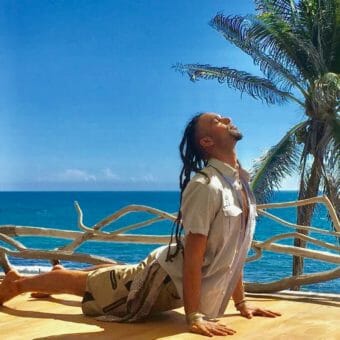 Hawah Kasat
Retreat Leader and Teacher
Hawah Kasat has dedicated his life to teaching about solutions to violence and ways to peace, and has traveled to over 42 countries to facilitate interactive workshops, dialogues, perform poetry, and teach yoga. In the year 2000, he co-founded "One Common Unity," a non-profit that inspires a culture of non-violence through arts, music, and education. Hawah has authored 4 books, produced 3 documentary films, 2 musical CDs, and is the creator/ editor of "The Poetry of Yoga" book anthology that features Grammy award winning musicians and master yoga teachers. Hawah has been teaching yoga for nearly 20 years and has led wellness and culture retreats around the world to places like Bali, Nepal, Iceland, and Peru.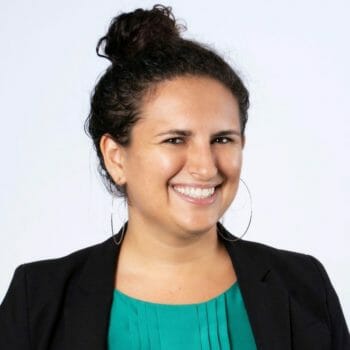 Sarah Block
Retreat Coordinator and Guest Teacher
Sarah Block is an anthropologist, activist, and yoga/mindfulness teacher who believes that individual healing and collective liberation go hand in hand. Over the last decade, Sarah has developed community-based strategies to protect and uplift marginalized populations, especially undocumented immigrants. She currently works with an organization that leverages legal advocacy and community organizing to increase access to justice for those displaced as a result of gentrification. She finds it an honor to guide people to recognize their capacity to heal themselves and their communities. On any given night you can find Sarah starting a dance party.   
Emanuel 'Manny' Salazar
Retreat Guest Teacher
Emanuel 'Manny' Salazar is a 24 year veteran and social worker specializing in working with survivors of trauma. When Manny was transitioning into civilian life after military deployment he discovered the life-changing power of yoga and mindfulness as a healing modality for trauma. He currently works with One Common Unity and DC public schools advising educators how to implement trauma-informed strategies and cultural competence into their classrooms and school culture. Manny views healing as a collective effort, reframing culture as a central feature in well-being.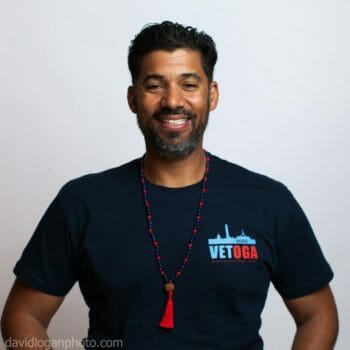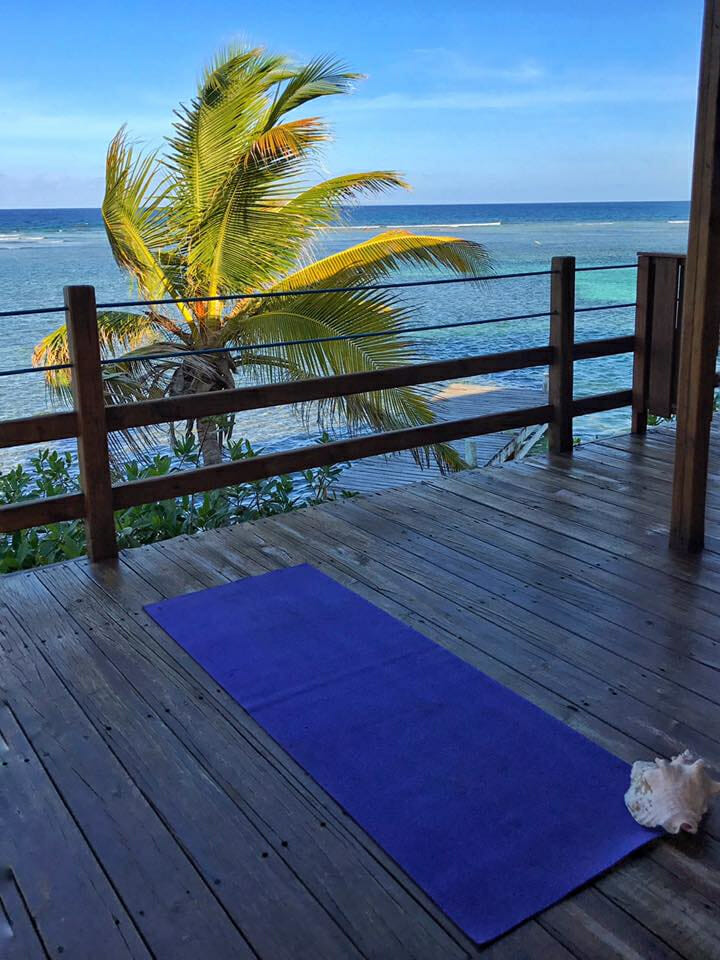 I Want to Go!
Please complete the form below to secure your spot or reach out to Sarah Block for more info.